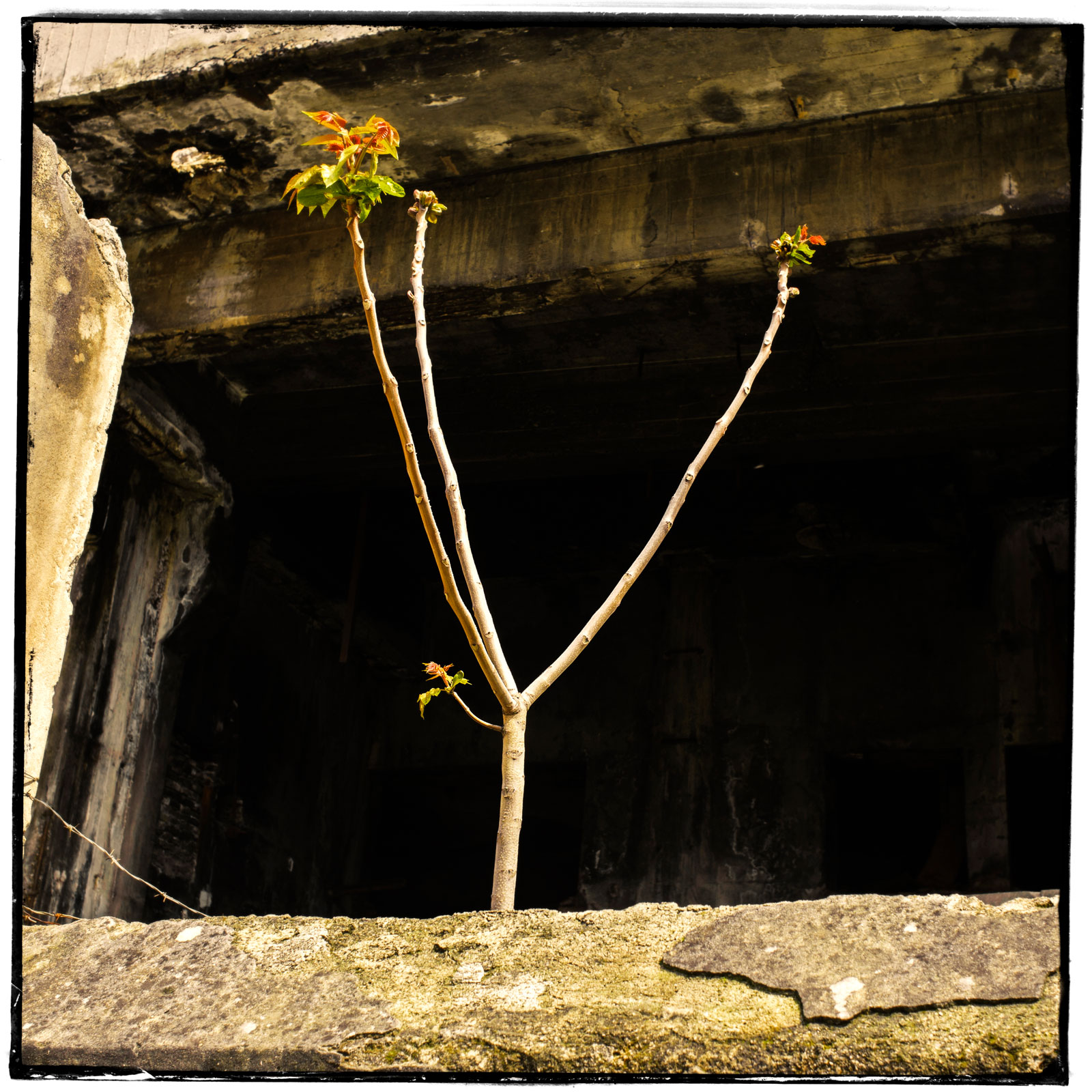 People often say that all photographs are really self portraits. I often think this one really is. Everything in this image is gone. The building has been demolished and the weed is dead.
I shot this as I was recovering from a dark time in my life and it serves as a metaphor for survival, tearing down old habits and rebuilding anew.
Although there is darkness in the photograph, there is also light and the vibrant colour of the leaves.