I'm very happy to bring my From the Streets collection on objkt. It's traditional black and white street photography which has a very long tradition stretching back to almost the beginnings of photography
Most of my work has no people in it but I am fascinated by humans too. I've always been a people watcher and enjoy the unfolding stories I see around me even if I never know what is really going on. 
It's a snapshot of a moment in our lives which is absolutely wonderful.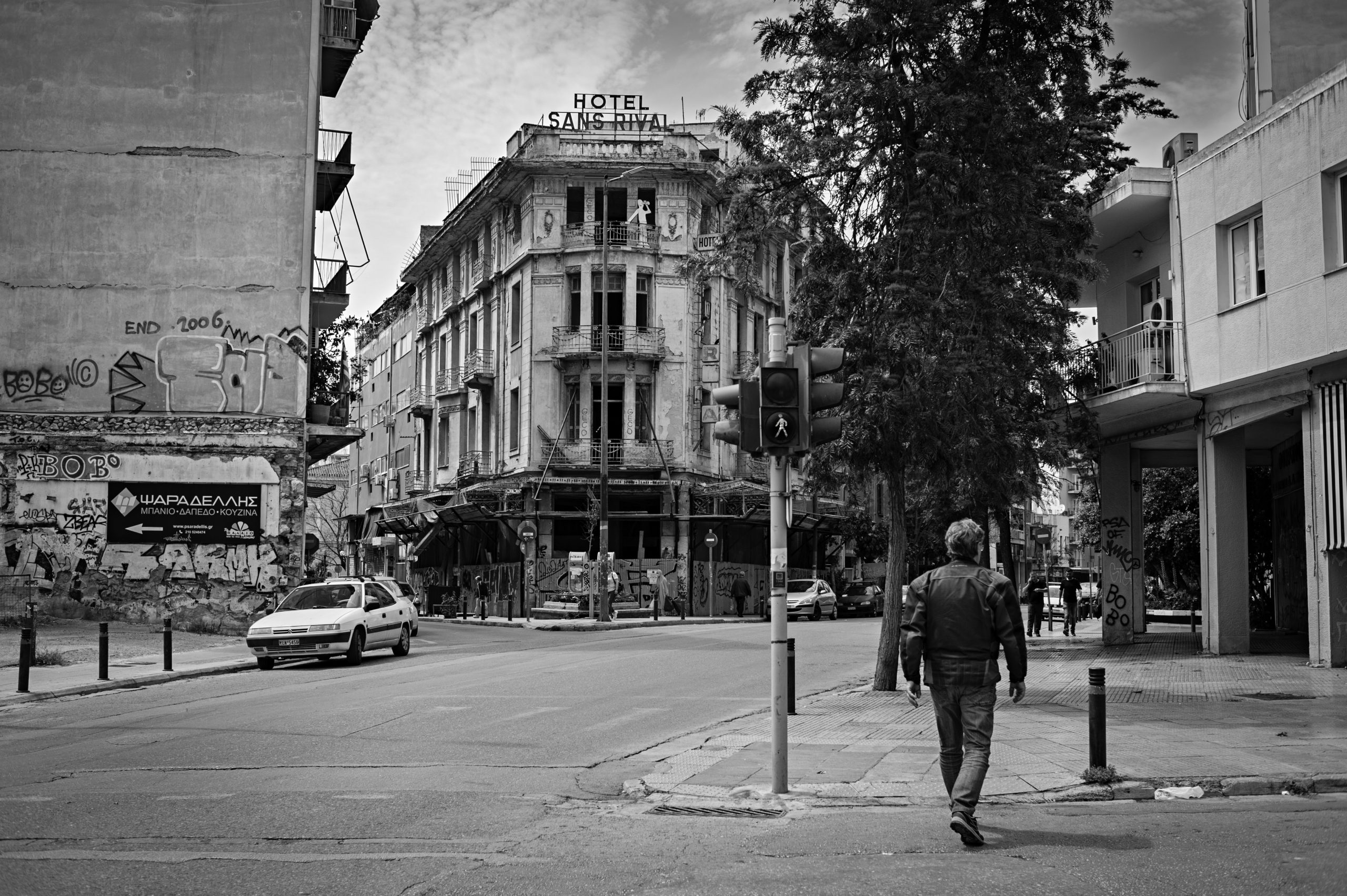 Hotel without Rival
Crossing the street at the Hotel Sans Rival in one of the shady parts of town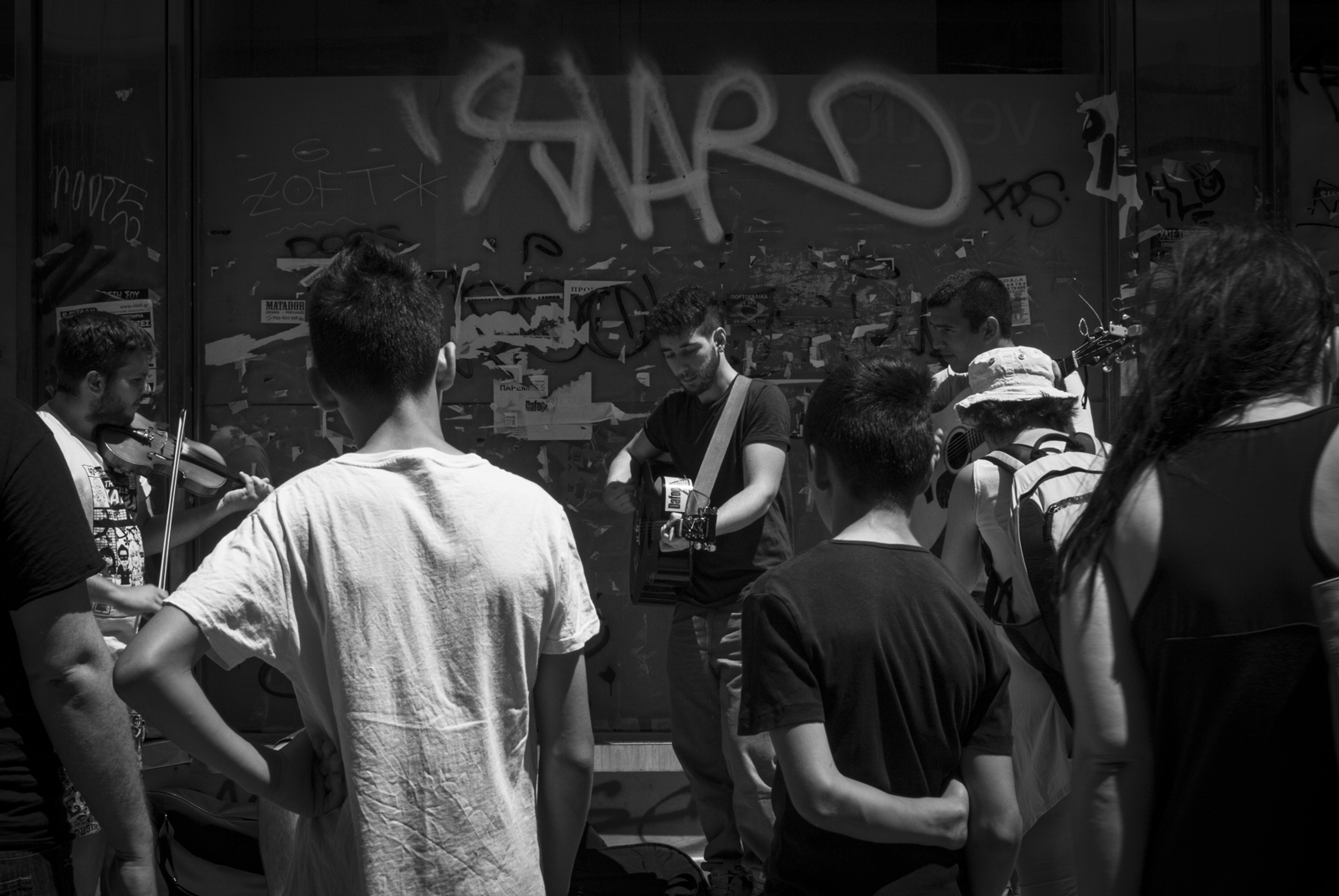 The Street Musicians
Musicians playing on the streets of Athens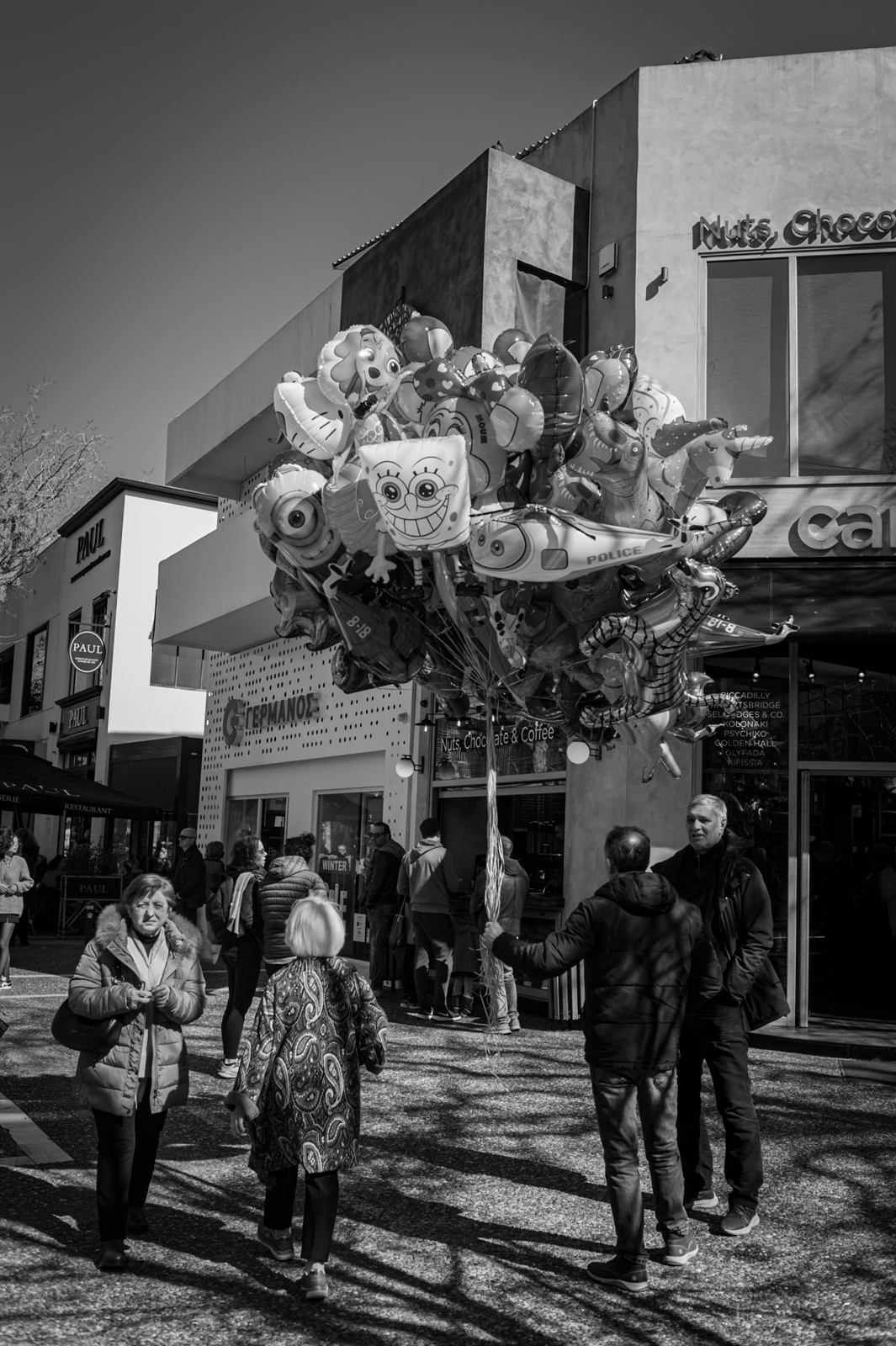 The Balloon Seller
A balloon seller on the streets of Athens