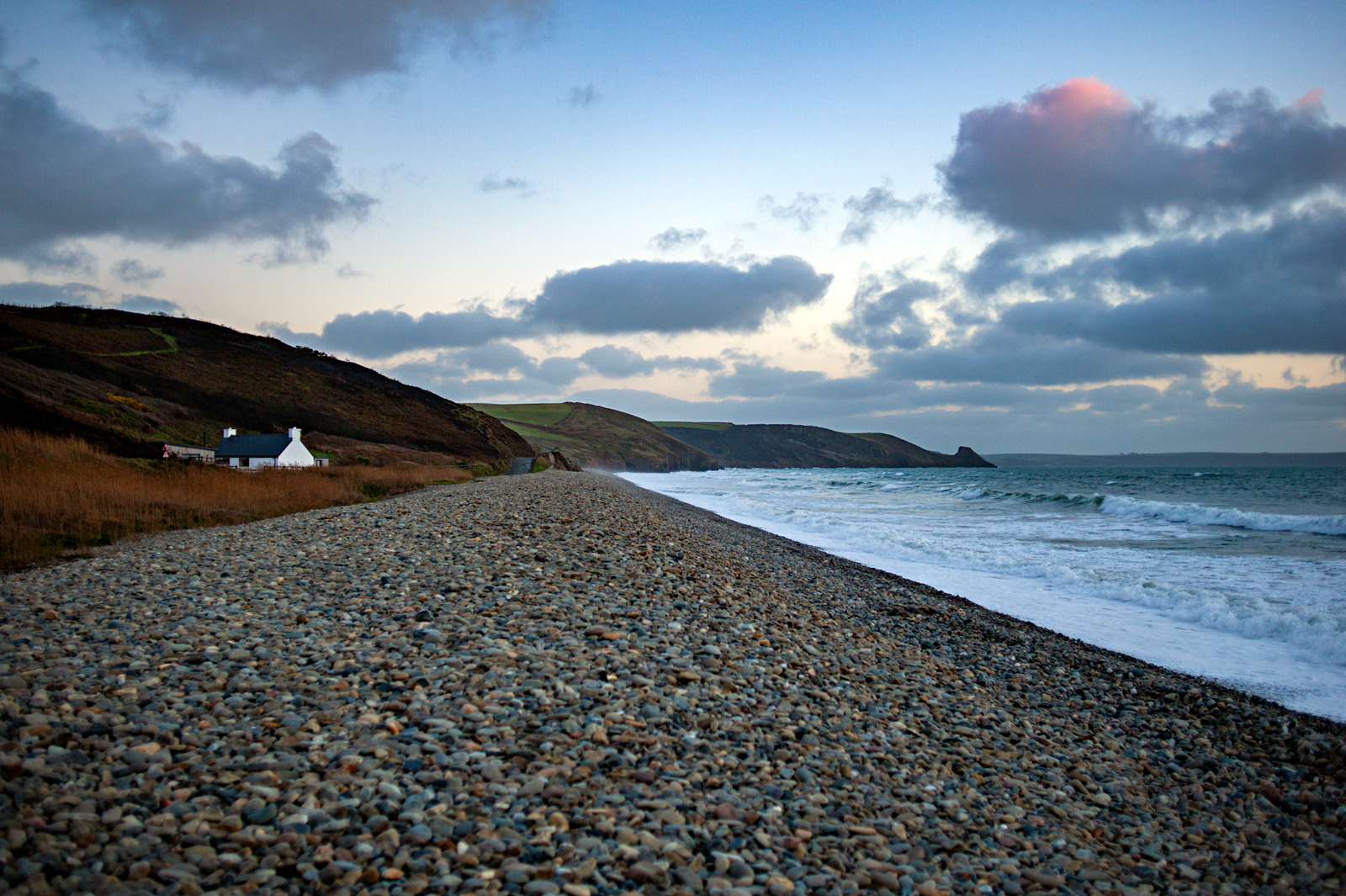 The Last House was shot in November 2022 and captures what might be one of the last pictures of this stretch of coast road in its present state. The pebble wall at Newgale beach in Pembrokeshire was thrown up by a huge storm in 1859 and has been maintained since then to protect the inhabitants near the coast and the road through the village. In 2014, another huge storm smashed through this natural barrier and threatened homes and the whole route.
It has been decided that the pebble storm defence was no longer sustainable and that the coast would be left to natural forces meaning this place will be inaccessible within a few years. A new road is being built to bypass the village but this view will be gone forever and the stones will be reclaimed by the sea.
I have known this place for over 30 years and it is one of my favourite beaches with Rickets Head in the background there. Here it is high tide but at low tide, it is a two-mile long sandy beach with dramatic cliffs and caves. The Last House will be gone in a few years but my memory of it will last for my lifetime and now will live on; forever captured on the blockchain.
If you are interested in collecting The Last House, click here!
Don't forget to sign up in the sidebar to be notified of new posts!
Thank you for reading!